An Bord der Splendour of the Seas

Zurück zu cruiseferry.de oder kreuzfahrtfan.de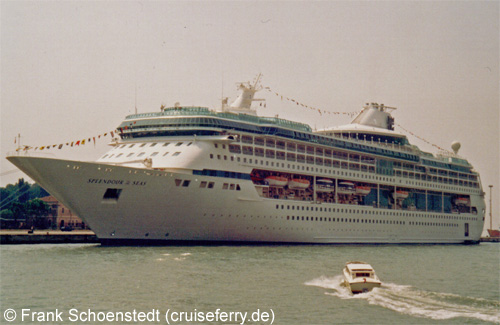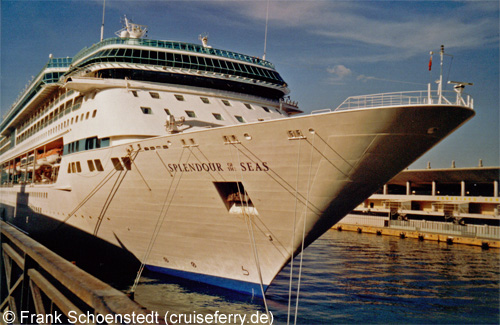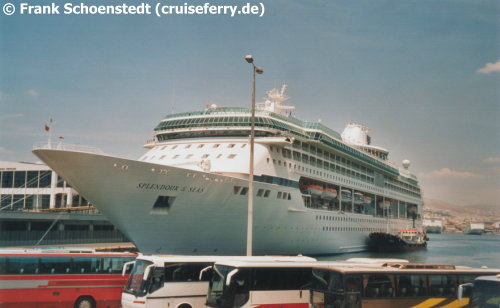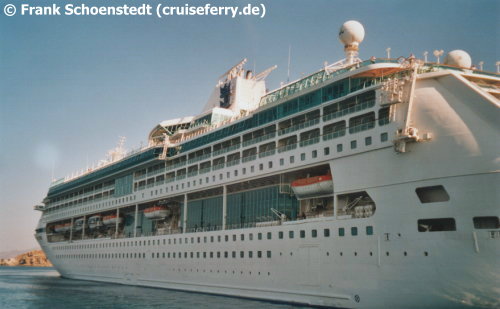 Die Splendour of the Seas während einer Kreuzfahrt zu den griechischen Inseln im Jahre 2001.



MS Splendour of the Seas - Reederei: Royal Caribbean Cruise Line



Bauwerft: Chantiers de l´Atlantique (heute STX Europe), Frankreich, Ablieferung: 15.03.1996.



BRZ: 69.130
Länge: 264,2 Meter
Breite: 32,0 Meter
Passagiere: 2064 (gesamt)
Passagiere: 1804 (bei 2-Bett-Belegung)
Besatzung: 710
Kabinen: 902 (gesamt)
Kabinen mit Balkon: 231
Decks: 10
Pools: 2
Restaurants: 1
Aufzüge: 11
Flagge: Bahamas
Kabinenspannung: 110/220 V
Geschw.: 24.0 Knoten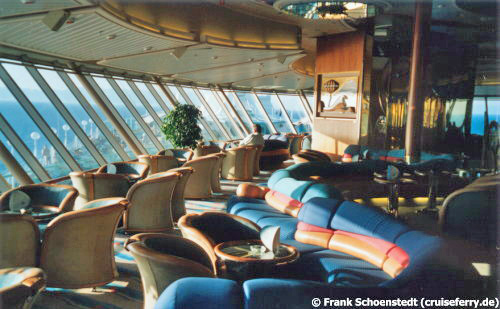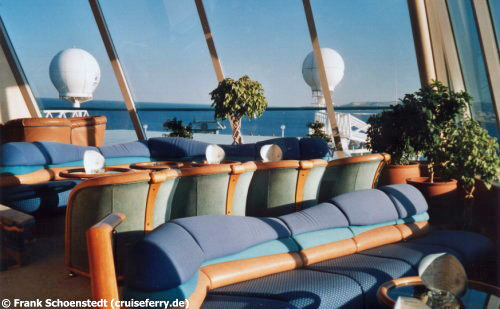 Die Viking Crown Lounge (Deck 11) ist ein Aussichtssalon am Schornstein.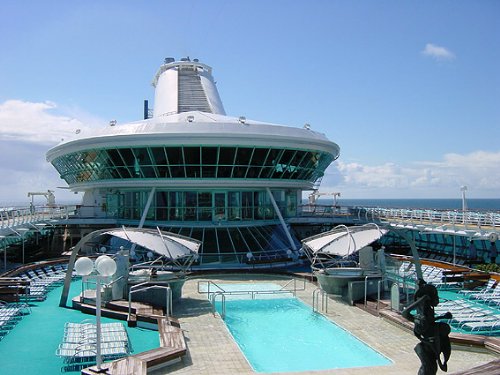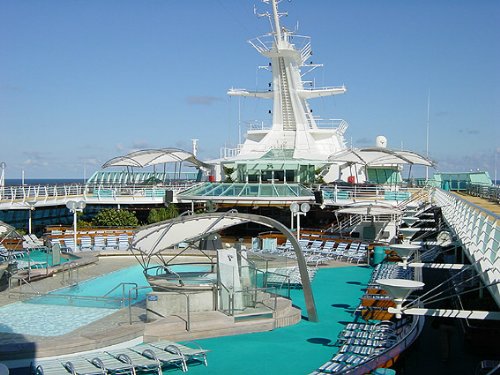 Das Pooldeck. Bilder von Bart de Boer. Mehr unter Ship Parade.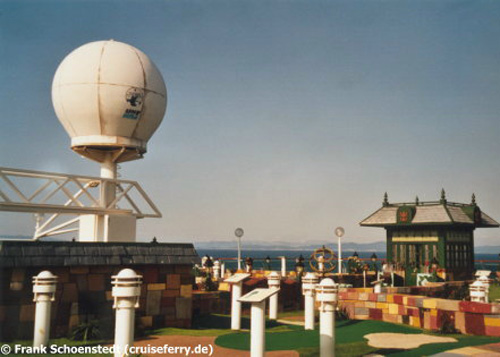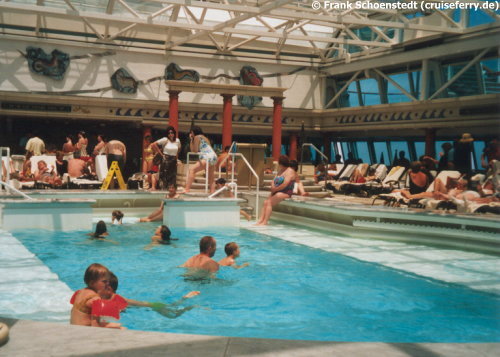 Der Minigolfplatz Splendour of the Greens (links). Der Innenpool Solarium.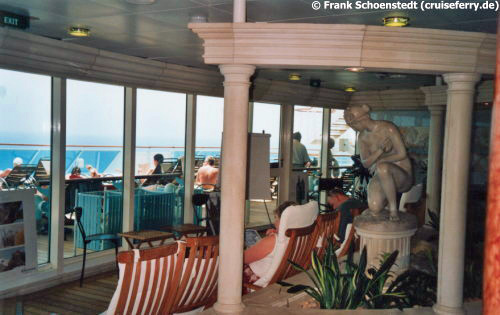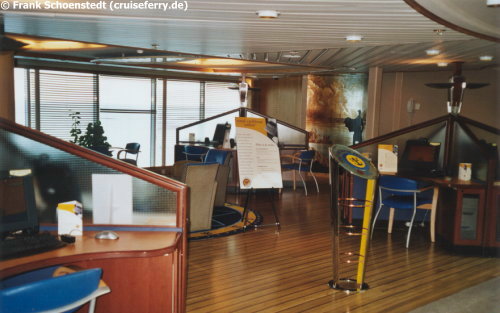 Der Fitness- und Spa-Bereich ShipShape Centre (links). Internet-Center (rechts).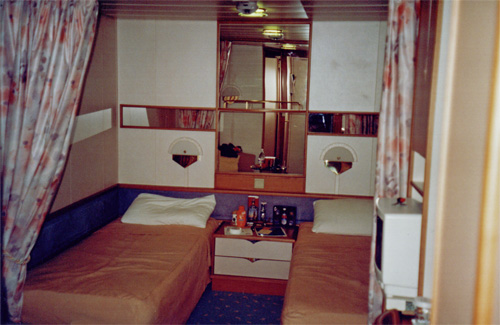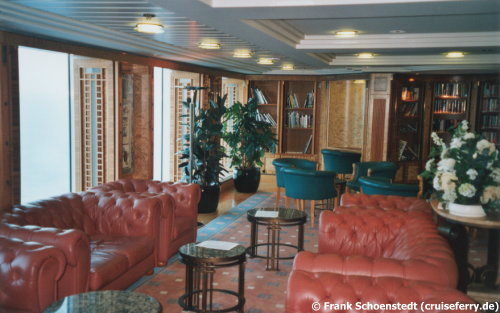 Eine Innenkabine. Die Bibliothek (Deck 7).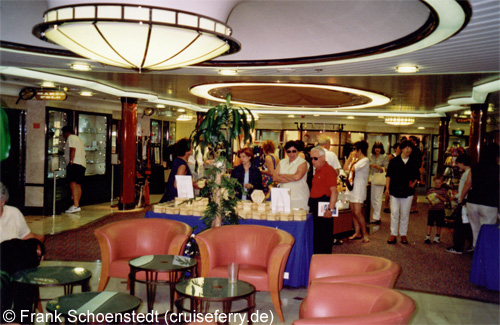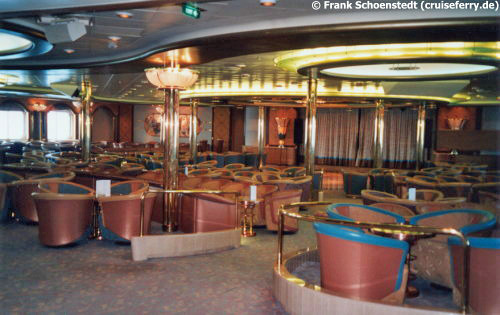 Boutiques of Centrum (links). Die Unterhaltungslounge "Top Hat".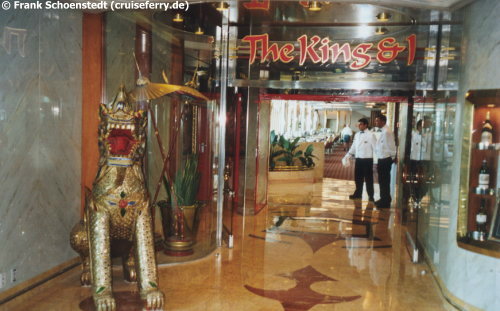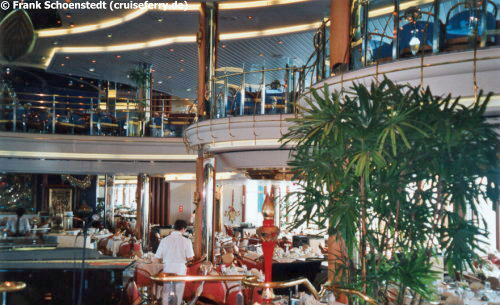 Das Hauptrestaurant "The King & I" (Deck 4 bis 5).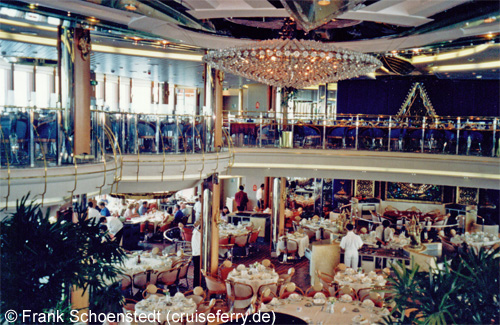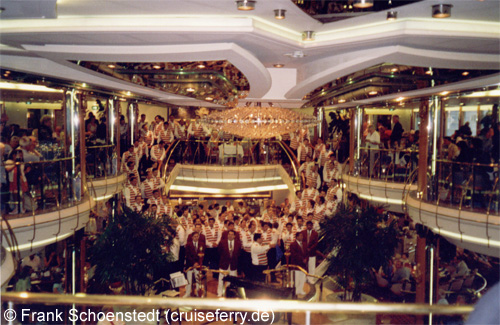 Die Schooner Bar (links) und die Champagne Bar (rechts).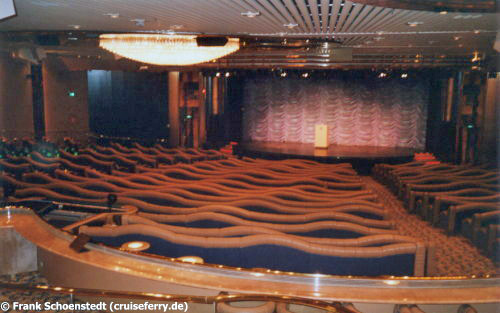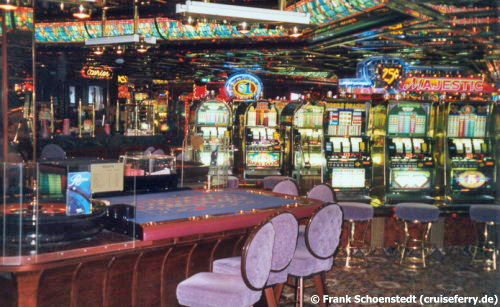 Das 42nd Steet Theatre (Deck 4). Das Casino Royale.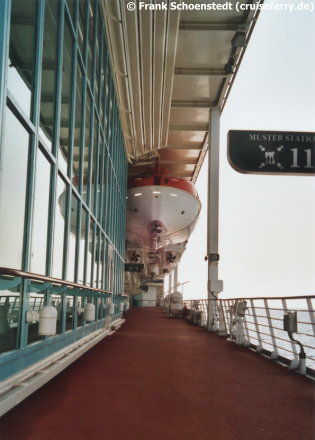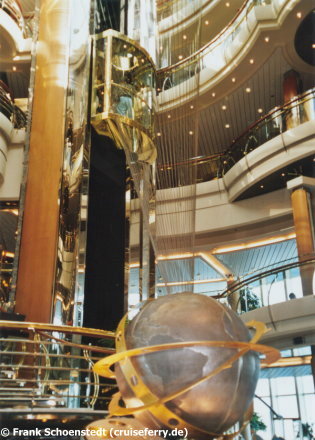 Promenadendeck (Deck 4) und das Atrium der Splendour of the Seas mit gläsernen Fahrstühlen.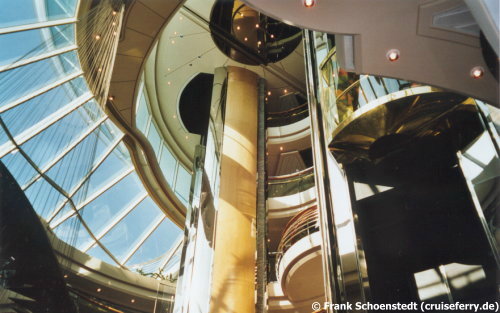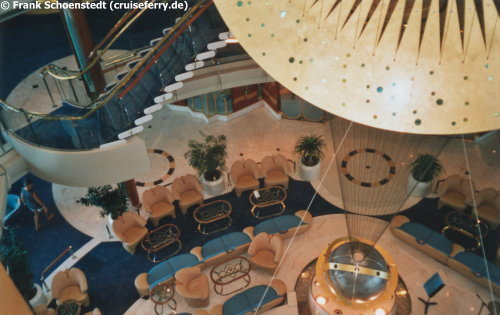 Das Atrium (Deck 4 bis 11).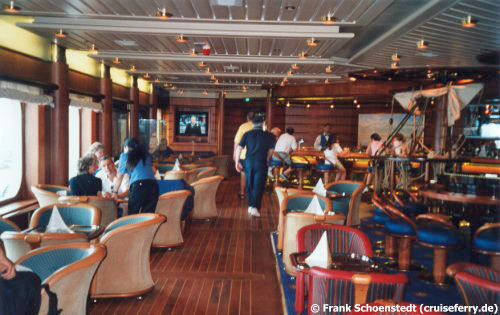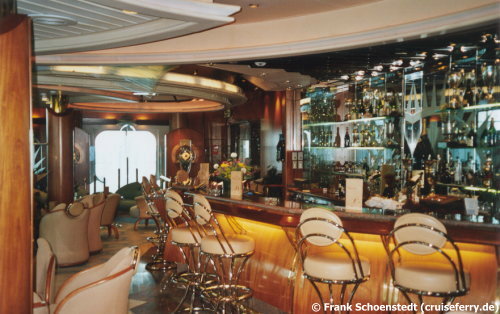 Die Schooner Bar (links) und die Champagne Bar (rechts).



© Frank Schönstedt, Cruiseferry.de, 2001